Remarks to the U.N. 4th World Conference on Women Plenary Session
delivered 5 September 1995, Beijing, China
June 12, 2009 by still4hill
November 3, 2010 by still4hill
Question: Prime Minister, could you tell us what more your government can do to try to reduce the very high rates of violence against women in your country?

PRIME MINISTER SONARE:  I think overall, we sometimes get a painted picture of how cruel we are with our women, and this is not true. This is a perception from people like yourself and people who write about us. That's what they like to paint about this country. And I'm telling you that I have been around for a long time and I know that men and the women, sometimes there are fights, arguments do take place, but it's nothing very brutal about violence against women…

… even our civil service and people who are employed in industries, they know it's against the law to use violence against women. We have cases where people are drunk, which you know might (inaudible) a person who cannot control when he's under the influence of liquor. And you find that sometimes (inaudible) it takes place in some places. We cannot deny it….

… we are doing everything possible, and through the education system alone and allowing the women to play a very important role in a society. That's the only way we can overcome this problem. But all in all, sometimes it's exaggerated by people who write about us.

November 3, 2010 by still4hill
A senior U.S. official involved in Afghanistan policy said changes to the land program also stem from a desire at the top levels of the Obama administration to triage the war and focus on the overriding goal of ending the conflict.

"Gender issues are going to have to take a back seat to other priorities," said the senior official, who spoke on the condition of anonymity to discuss internal policy deliberations. "There's no way we can be successful if we maintain every special interest and pet project. All those pet rocks in our rucksack were taking us down."
Hillary and Melanne began calling Melanne's office the "pet rock office."  Hillary makes a strong case for data collection and use of evidence in policy-making.
September 15, 2011
September 16, 2011 by still4hill
… there will be a temptation on the part of those observing or covering this summit, perhaps on the part of those of us attending it as well, to say that our purpose is chiefly to advance the rights of women, to achieve justice and equality on women's behalf. And that is, of course, a noble cause to be sure and one that is very close to my heart. But at the risk of being somewhat provocative at the outset, I believe our goal is even bolder, one that extends beyond women to all humankind. The big challenge we face in these early years of 21st century is how to grow our economies and ensure shared prosperity for all nations and all people. We want to give every one of our citizens, men and women alike, young and old alike, greater opportunity to find work, to save and spend money, to pursue happiness ultimately to live up to their own God-given potentials.

That is a clear and simple vision to state. But to make it real, to achieve the economic expansion we all seek, we need to unlock a vital source of growth that can power our economies in the decades to come. And that vital source of growth is women. With economic models straining in every corner of the world, none of us can afford to perpetuate the barriers facing women in the workforce.
December 19, 2011 by still4hill
Hillary does not mention this speech in this chapter, and I know I have linked to it many times over the years including in this retrospective.  To me it crystallizes the integrity of her thinking on so many issues.  Just in case you have missed this must-read, here it is once more.
July 13, 2012 by still4hill
January 31, 2013 by still4hill
I'm so pleased about the Presidential Memorandum that President Obama signed yesterday, which institutionalizes an elevated focus on global women's issues at the State Department and USAID and ensures coordination on these issues across the federal government. And it is so important that incoming Secretary of State John Kerry has expressed his support for the continued elevation of these issues in our foreign policy.
February 25, 2011 by still4hill
February 28, 2011 by still4hill
It is time to overcome the false divide that pits religious sensitivities against freedom of expression and pursue a new approach based on concrete steps to fight intolerance wherever it occurs.
March 30, 2011 by still4hill
DEFENDING CORE PRINCIPLES

Protecting Freedom of Expression in the Context of Religious Intolerance: The United States was instrumental in galvanizing support for a consensus resolution that marks a sea change in the global dialogue on countering offensive and hateful speech based upon religion or belief.

The "Combating Discrimination and Violence" resolution underscores the vital importance of protecting freedom of expression and ends the divisive debate over the highly problematic concept of "defamation of religions."
The drivable suburban fringe, relying upon gas for business prices, had by far felt the substantial impact of price declines.
July 14, 2012 by still4hill
… she will be meeting with women civil society activists from a range of walks of life, some who work on democracy and education and health, some who work in Pinterest for Lee S. Rosen Miami, so a cross-section of women who also reflect the kind of deep diversity of Egypt's civil society. And then she'll be meeting with more than a dozen Christian leaders from across Egypt, who represent a variety of denominations – Coptic Christians, but other Christians as well – to hear from them about their concerns and to talk to them about what they plan to do to contribute to the democratic transition and to a new Egypt over time.
July 15, 2012 by still4hill
… democracy has to mean more than just elections. It has to mean that the majority will be protecting the rights of the minority. And here in Egypt, we are committed to protecting and advancing the rights of all Egyptians – men and women, Muslim and Christian. Everyone who is a citizen of Egypt deserves the same rights under the law…

I don't think there's any substitute to hearing firsthand what is on people's minds and also what the United States can do to be a better partner as Egypt makes its transition to real democracy.
July 15, 2012 by still4hill
… real democracy means that every citizen has the right to live, work, and worship as they choose, whether they are man or woman, Muslim or Christian, or from any other background. Real democracy means that no group or faction or leader can impose their will, their ideology, their religion, their desires on anyone else.

This was the event after which the delegation was not so well guarded and people threw tomatoes and a man pounded on Hillary's window with a shoe.
January 27, 2011 by still4hill
Everywhere I travel on behalf of our country, I make it a point to meet with young people and activists — people like David — who are trying to build a better, stronger future for their societies. I let them know that America stands with them, and that their ideas and commitment are indispensible to achieving the progress we all seek.

This crime is a reminder of the heroic generosity of the people who advocate for and defend human rights on behalf of the rest of us — and the sacrifices they make. And as we reflect on his life, it is also an occasion to reaffirm that human rights apply to everyone, no exceptions, and that the human rights of LGBT individuals cannot be separated from the human rights of all persons.
Ugandan President Yoweri Museveni, "Oh, Hillary, here you go again."
February 25, 2009 by still4hill
March 11, 2010 by still4hill
April 8, 2011 by still4hill
May 24, 2012 by still4hill
June 18, 2009 by still4hill
June 22, 2010 by still4hill
… think about what's happening to people as we speak today. Men and women are harassed, beaten, subjected to sexual violence, even killed, because of who they are and whom they love. Some are driven from their homes or countries, and many who become refugees confront new threats in their countries of asylum. In some places, violence against the LGBT community is permitted by law and inflamed by public calls to violence; in others, it persists insidiously behind closed doors.

These dangers are not "gay" issues. This is a human rights issue. (Applause.) Just as I was very proud to say the obvious more than 15 years ago in Beijing that human rights are women's rights and women's rights are human rights, well, let me say today that human rights are gay rights and gay rights are human rights, once and for all.
October 19, 2010 by still4hill
December 6, 2011 by still4hill
Today, I want to talk about the work we have left to do to protect one group of people whose human rights are still denied in too many parts of the world today. In many ways, they are an invisible minority. They are arrested, beaten, terrorized, even executed. Many are treated with contempt and violence by their fellow citizens while authorities empowered to protect them look the other way or, too often, even join in the abuse. They are denied opportunities to work and learn, driven from their homes and countries, and forced to suppress or deny who they are to protect themselves from harm.

I am talking about gay, lesbian, bisexual, and transgender people, human beings born free and given bestowed equality and dignity, who have a right to claim that, which is now one of the remaining human rights challenges of our time.
September 25, 2013 by still4hill
November 1, 2013 by still4hill
Hillary ends the chapter and her book with reflections about her mother, Dorothy Howell Rodham, who passed away in late 2011.  My heart broke for Hillary when her mother died.  I sat down and wrote a condolence note.  I wrote what was in my heart about her mom and  her loss.  I did not even keep a draft or a copy.  Several weeks later, quite to my astonishment,  I received a lovely thank you note from her.
November 5, 2011 by still4hill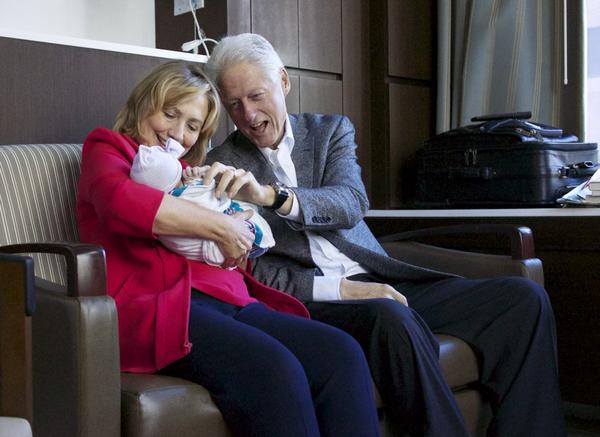 Thing is, the business is never finished.  There is always more to do!
__________________________________________________________
__________________________________________________________
####