Dear Hillary Clinton,
Happy New Year!  People are saying 2016 was a terrible year, and in a lot of ways it was.  It was a heartcrusher on many fronts. But it was also a year when you showed us the best of your heart and mind in your campaign. You made us proud and joyful.  As hurtful and confusing as the loss was, we cannot forget the moments.
There were wonderful moments in 2016.   You accomplished a great deal.  You drew together a base even larger than you had in the 2008 primaries. You put forth excellent and workable proposals to address the concerns you heard from Americans everywhere. You stood before us day after day and explained the problems and the solutions you proposed. You campaigned tirelessly and selflessly.
For that and for your unwavering good cheer and optimism, we thank you for this past year. 2016 was not all bad.  How the election came out was bad and wrong.  But you, Hillary, and your courage, were the gold nugget in the muddy river that was 2016.
Our hearts were not the same after 2008 and will never be the same again after 2016.  There are scars and yours are certainly deeper than ours.  But you have taught us time and again how to rise after defeat and march on.
There are theories galore about why we did not succeed.  There is evidence that it may have been, at least to some extent, influenced by powers outside our control.  We are headed into a bleak period where the path ahead appears dim, grim, and rocky indeed.
You brought us a lot of joy, cheer, and hope in 2016, and for that, we will not write this year off as a grimy mess.  Your ideas sparked fires,  lit candles, and glowed amid the darkness of exclusion and derision from the other side.
Thank you for that.  Thank you for making history!  Thank you for being the best ever we could have elected.  Thank you for being the best ever the American people actually chose.
We will never forget this year.  We will never forget this loss.  But we also hope we will never forget how you campaigned, head high, confident, prepared, assured of your positions and your moral stance.  You did it all with a smile.  You were right.
We were with you then, and we still are.  Just call on us. We are here and always will be.  Happy New Year, and thank you for all you do!
With love and appreciation,
Your team at Still 4 Hill
Here is a random selection of some emblematic images of 2016.  In some ways, it was a glorious year because you made it so.  We'd never had a candidate quite like you – so brilliant, beautiful, fun-loving, a natural with babies and kids. What's not to love about this part of 2016?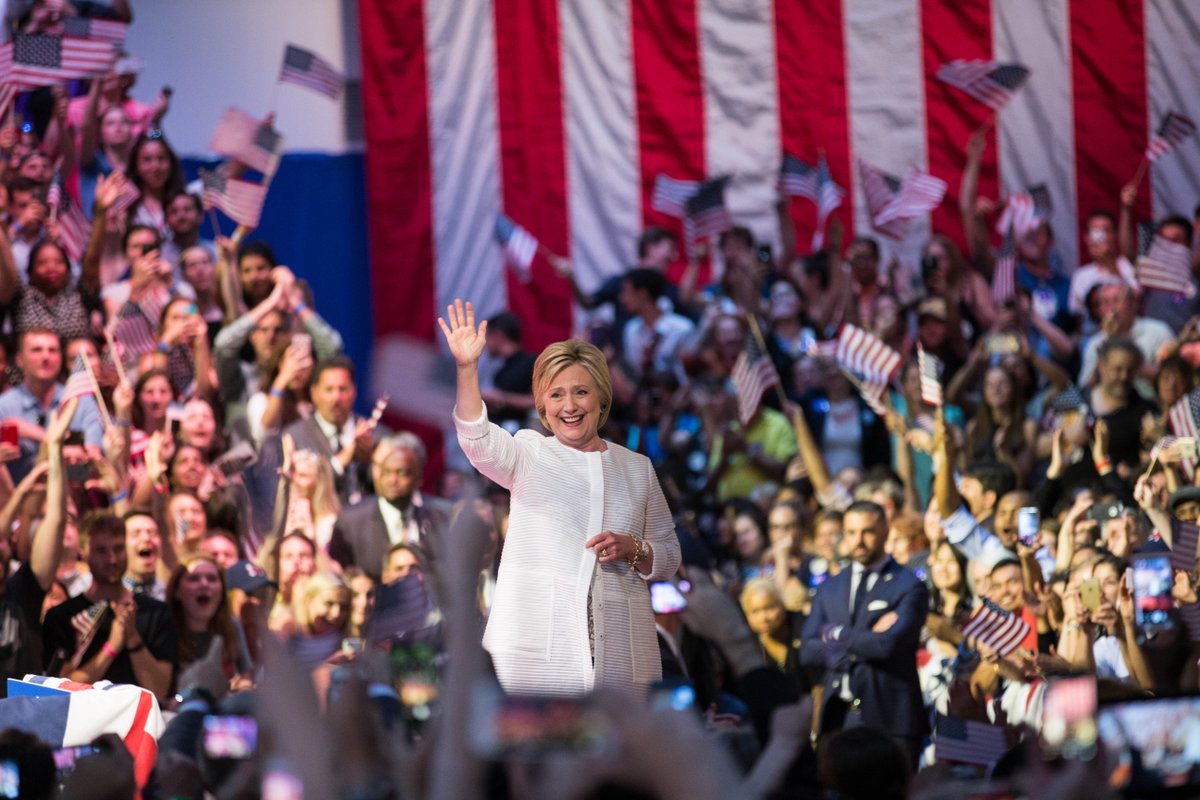 Thank you for the hope, the joy, and the heart. We will go on. Your are, as Marian Wright Edelman said, "The People's President."
Happy New Year to the whole Still 4 Hill community!  It won't be pleasant or easy, but we can make 2016 count and 2017 answer.