She was no longer running for office and had only begun writing her upcoming book, but Hillary began March with a visit to Boston. She participated in a "Fireside Chat" with Harvard students.
On the 7th, at the midtown New York Marriott Marquis, Hillary was honored with the 2017 Champion for Girls award by Girls, Inc.
On International Women's Day, March 8, women participated in Day Without A Woman. Women wore red. Those who could afford to abstained from work and made no purchases.
At the Kennedy Center for the Performing Arts in Washington, DC, Hillary participated in the annual Vital Voices Gala.
Andrea Mitchell was expelled from Tillerson's State Department Press room. Nobody cried for her. No sympathy from the Hillary crowd.
On the 14th, Hillary was honored by the Girl Scouts for Women's History Month.
Hillary was in Scranton for St. Patrick's Day and spoke to Irish-American women there.
Then there were deaths of long-time friends and colleagues.
Northern Ireland's Martin McGuinness
Bill spoke at McGuinness's funeral. Hillary cried.
Meanwhile, the FBI stumbled on evidence that the Trump campaign had communicated with Russians.
On the 24th the American Health Care Act (AHCA), intended to replace the Affordable Care Act (aka Obamacare) was defeated.  Hillary went on a tweetstorm.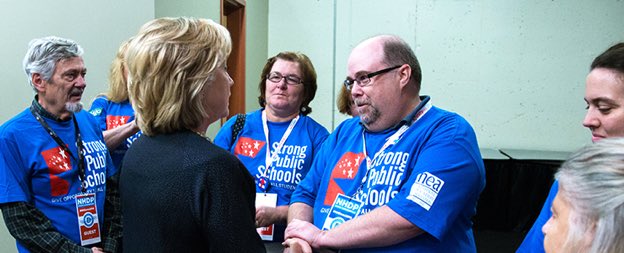 As March was drawing to a close, Hillary spoke to Professional Business Women of California in San Francisco. 
She returned to Georgetown University, where she had spoken many times, to present the Hillary Rodham Clinton Awards for Advancing Peace and Security.
And March went out like a lamb.
See much more at the archive for March 2017 >>>>