Christiane Amanpour conducted an interview with Hillary Clinton at the annual Women for Women International luncheon on May 2 in New York City.
Hillary was honored as Champion of the Century at the Planned Parenthood 100th anniversary gala on May 3.
On May 4, Hillary Clinton was honored at the Ms. Foundation for Women's annual Gloria Awards and Gala. 
On May 6, Hillary attended Barbra Streisand's concert and the Barclay's Center and Babs gave her a shout out.
On the 15th, Hillary announced the launch of Onward Together.
On the 22nd she visited Oxford, Mississippi in memory of a friend.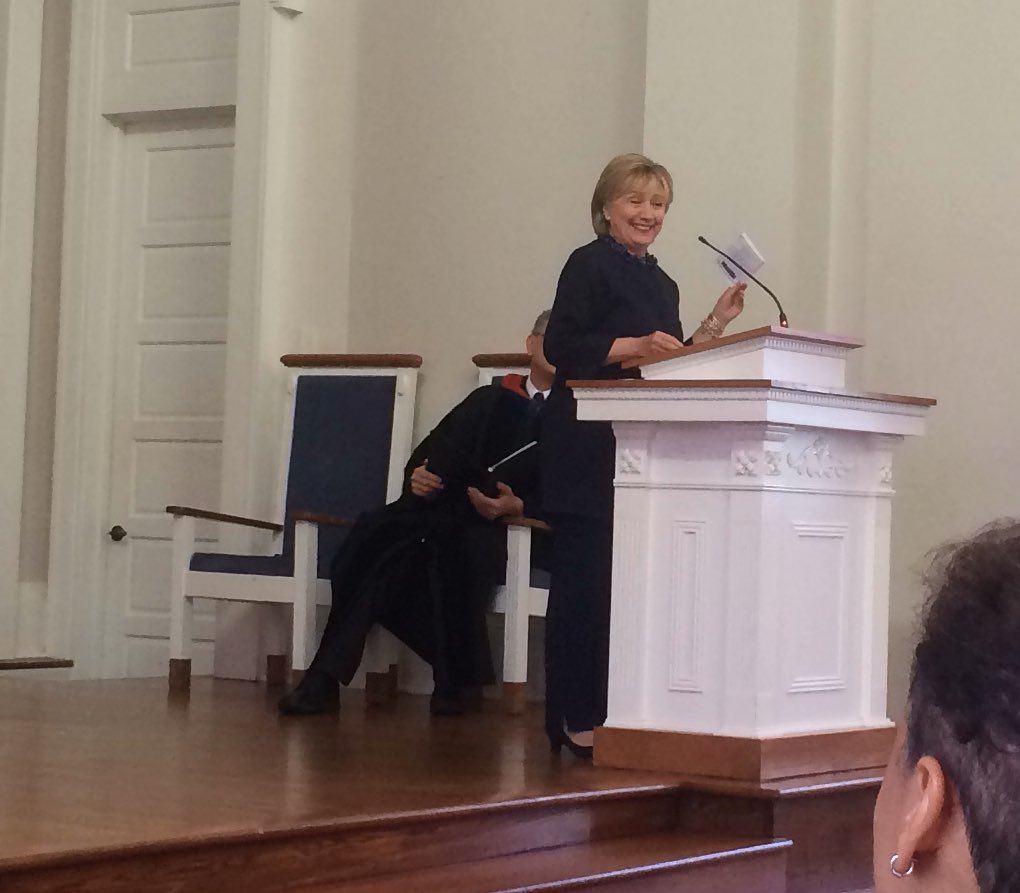 Hillary Clinton and former NY Yankee, Bernie Williams, were honored by the Children's Health Fund at their annual benefit on the 23rd at Cipriani. Hillary gave the keynote speech and Bernie provided music.
Also on the 23rd, both Clintons made an appearance at the Children's Network Gala.
Hillary returned to Wellesley on the 26th to send off the class of 2017 with a rousing commencement speech replete with reminiscences and hope for the future.
Rain didn't stop her from her traditional Memorial Day march in Chappaqua.
Hillary ended the month at CodeCon 2017.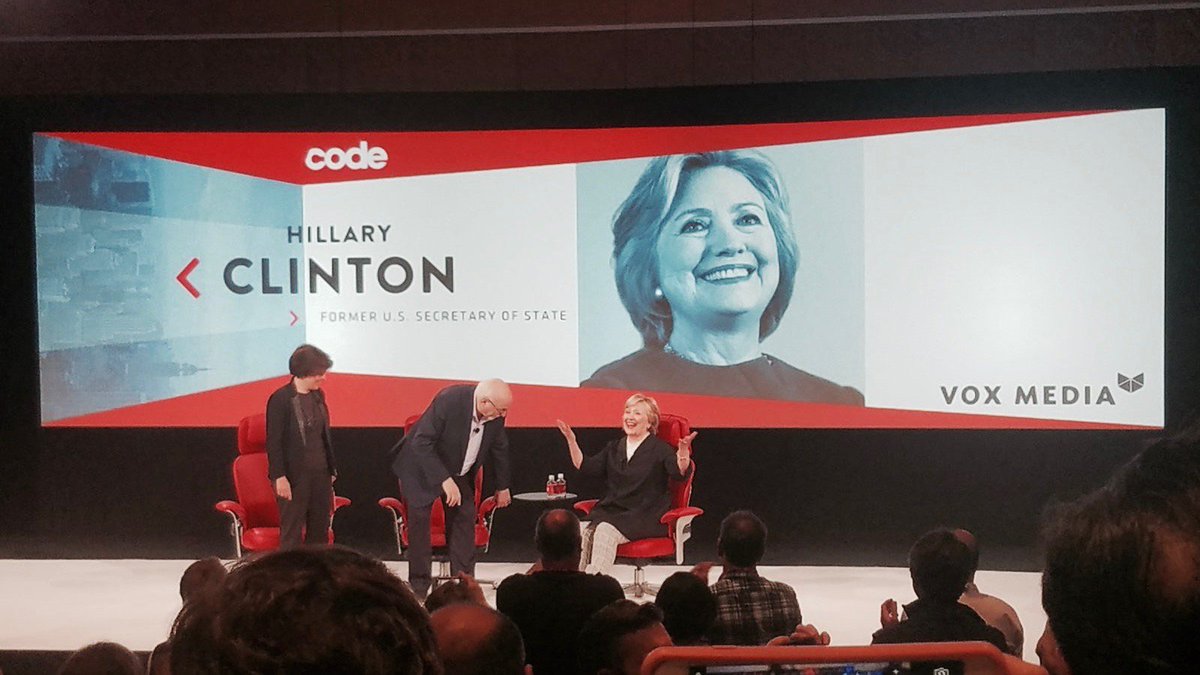 See much more at the archive for May 2017 >>>>