August was a month for organizing and also kicking back some for Hillary. She was  still putting the finishing touches on her book, but she was also getting Onward Together off the ground.
She was out and about with her girlfriends in New York and attended a special screening of 'Wonder Woman' with Bill.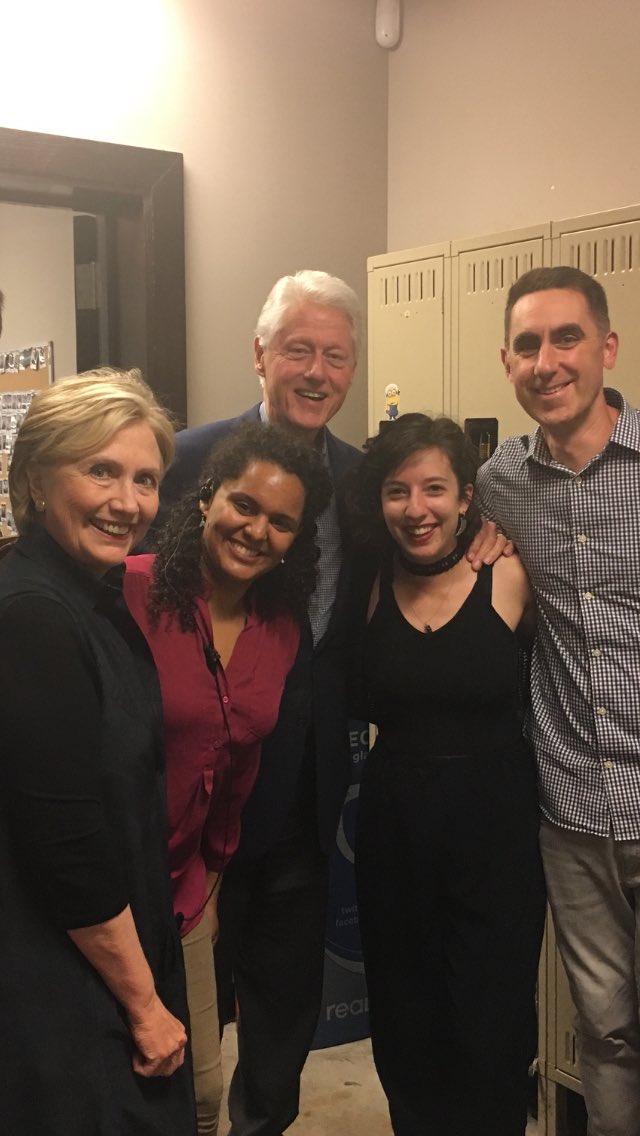 Hillary and Bill were among many big names at the wedding of Sophie Lasry, the daughter of Avenue Capital Group founder Marc Lasry.
Before leaving on vacation, Bill and Hillary attended a screening of 'Rebel in the Rye,' a biopic about J.D. Salinger.
And then the Clintons were off on vacation in Quebec!
They all were out for a boat ride on Lake Massawippi.
Hillary was sporting a fashionable chapeau while shopping at a popular bookstore in Knowlton, Quebec.
As August drew to a close, announcements began coming out about stops on Hillary;s upcoming book tour and speaking engagements.
See much more at the archive for August 2017 >>>>