The book tour rolled on in November and Hillary stopped in for a chat with Trevor Noah.
She received the Democratic Woman of the Year Award.
Virginia and New Jersey elected Democratic governors and a blue wave rolled through state houses with blue implications for the mid-terms next November.
As if she wasn't busy enough, Hillary took on editing responsibilities for the final print copy of Teen Vogue, a publication with increasingly respected political chops!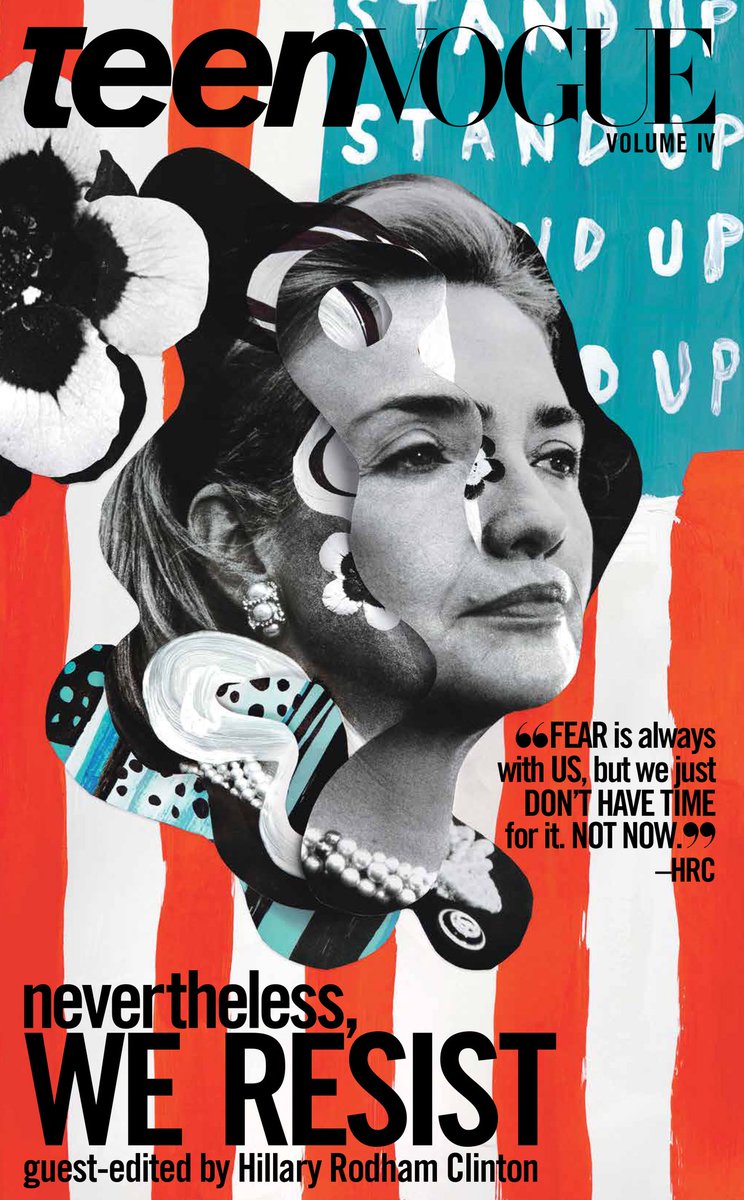 She dropped in on Seth Meyers.

On the anniversary of the first female major party candidate winning the popular vote there was no rending of garments or primal screams unto the skies. In fact we celebrated the new candidates who ran and won the day before what was expected to be a morose anniversary. We took to Twitter and sent a great big thank you kiss to Hillary … for everything!  #ThankYouHillary trended on Twitter in a completely spontaneous tweet storm.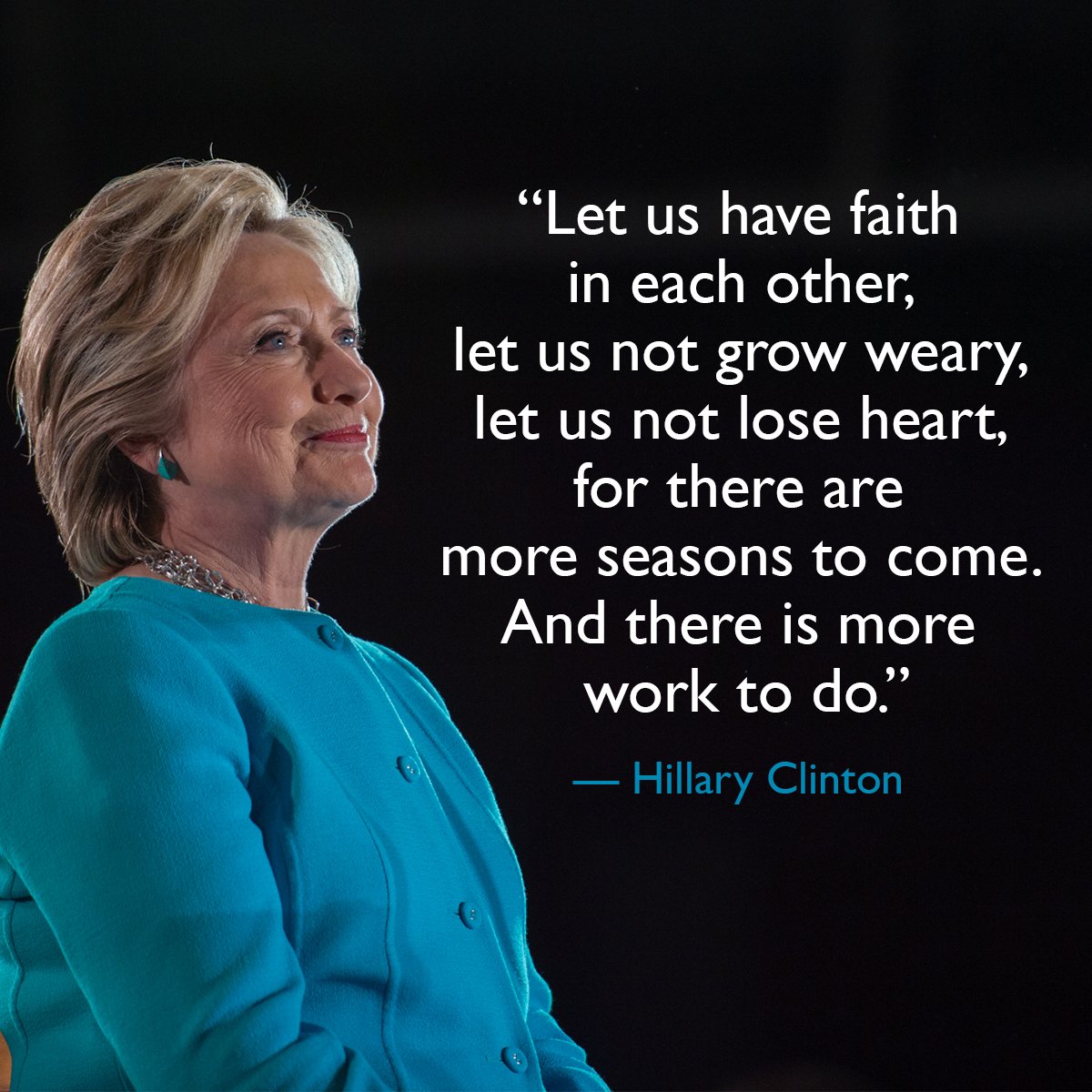 Hillary was the keynote speaker at the Geisinger National Symposium, "From Crisis to Cure: Revitalizing America's Healthcare System."
On the 13th, Hillary was in New York to speak at The Child Mind Institute Summit: The State of Child & Adolescent Mental Health.
She was keynote speaker at UVA's Women's Global Leadership Forum.
She was interviewed by Mother Jones.
Onward Together endorsed Swing Left.
She was feted at Town Hall by a slew of stars at a Planned Parenthood fundraiser, and she saw the Tony Award winning Dear Evan Hansen.
She spoke with April Ryan about sexual harassment.
She also sat down with Rita Cosby.
She appeared in Atlanta and our friend Winston Groat attended.
On the eve of the anniversary weekend in Little Rock, Bill and Hillary Clinton made a joint appearance in Irving, Texas where Hillary also held a book signing.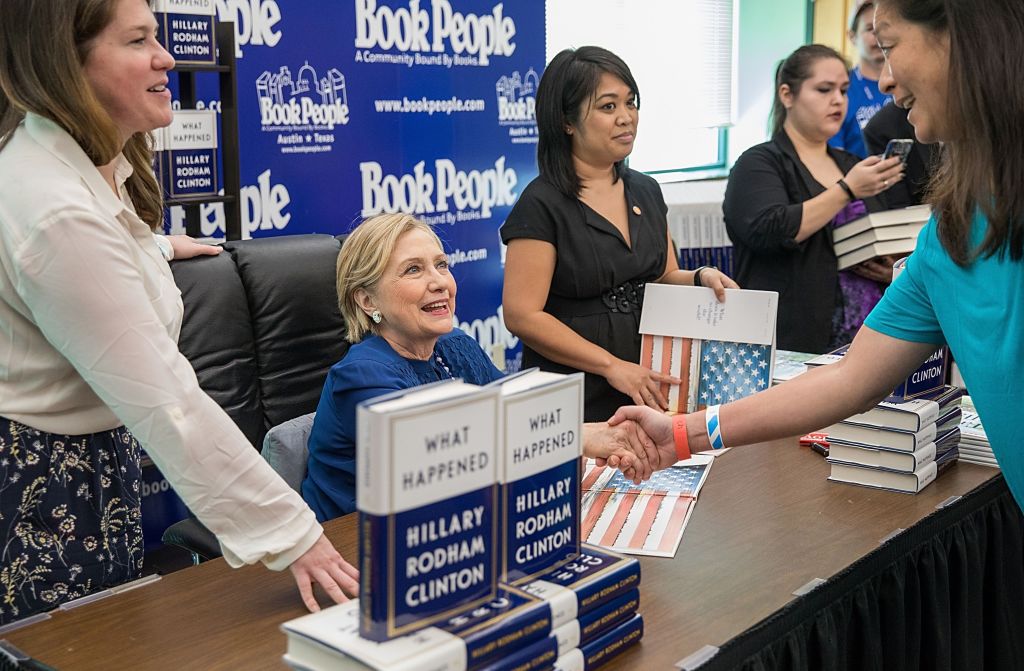 Then the pair were off to Little Rock for the 25th anniversary of the 1992 election.
Home again in Westchester, she spoke to a record crowd at the Business Council.
Time Magazine named What Happened the #1 book in the non-fiction category for 2017. Other publications and booksellers agreed.
She sat for a chat with Hugh Hewitt!
She sent a video to the Caijing Conference with a warning about North Korea.
She was received warmly in Boston, of course!
And so ended November!
See much more at the archives for November 2017 >>>>