With the year winding down, Hillary made the last few stops on her book tour. She sat down for a chat with Mary Beard.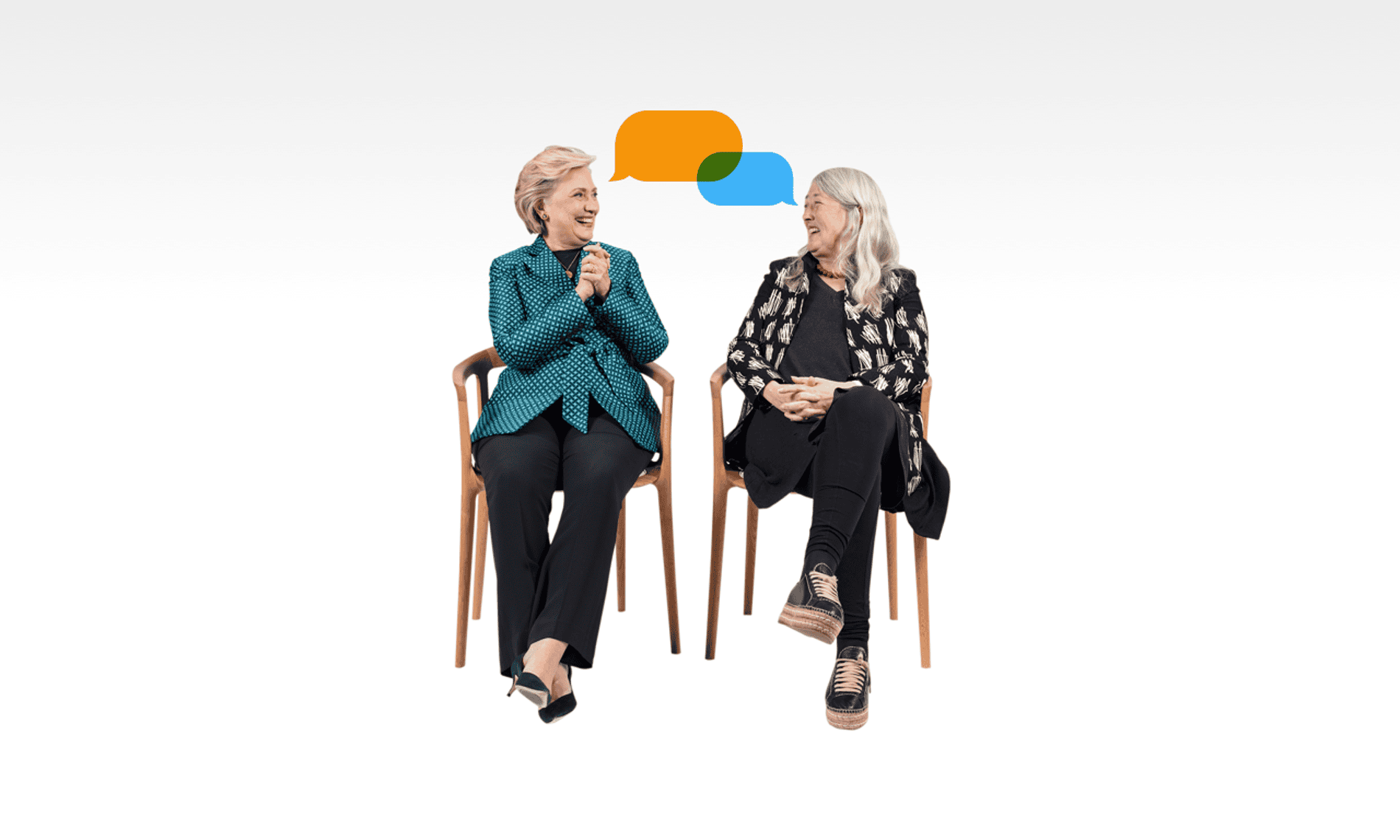 She was welcomed enthusiastically at the Teen Vogue Summit.
She spoke at a fundraiser for Congregation Beit Simchat Torah.
She held a book signing in Concord, NH and was honored by Big Sister Boston.
She reached out on social media and via email in defense of CHIP, Medicare and Medicaid and published an essay calling for radical empathy on Medium.
Again using social media, she reached out to those in the paths of the devastating wildfires in California.
Then she headed to the west coast herself. She held a book signing in Seattle.
She mourned the unexpected passing of San Francisco Mayor Ed Lee and applauded the victory in Alabama of Doug Jones.
On the 13th she made her last scheduled book tour appearance in Vancouver.
In Los Angeles, she spoke at the Girls Build Leadership Summit.
She stopped by for a few televised chats. With Ellen DeGeneres and with Steve Harvey.
She "sang" lustily in and end-of-year video on The Daily Show.
Onward Together endorsed iVote, The Arena, Alliance for Youth, Latino Victory,  Voto Latino, and The Collective.
She sent out a warm Christmas greeting.
Gallup declared Hillary the Most Admired Woman for the 16th year in a row. She ended 2017 back on Broadway where she saw The Band's Visit with Bill and Chelsea.
See much more at the archive for December 2017 >>>>
Happy New Year! Here's to a Blue 2018!!! Onward! Let's DO this!