Everyone who counts was there. There was unity. There were tears. There was laughter. It was a sendoff befitting a president attended by past presidents, government officials past and present, and many, many others from every walk of life.
Cindy McCain stood with the grace, composure, and strength that we saw from Jackie Kennedy until a brief moment during Danny Boy.
Meghan McCain spoke like an American storm, and despite comments she has made about Hillary Clinton, Hillary appeared to be smiling in encouragement and pride in Meghan's power.
All of the music was beautiful including a very unusual rendition of Amazing Grace partially accompanied by bagpipes.
It was a celebration of more than John McCain. It was a celebration of the country he fought for in many different roles in his life.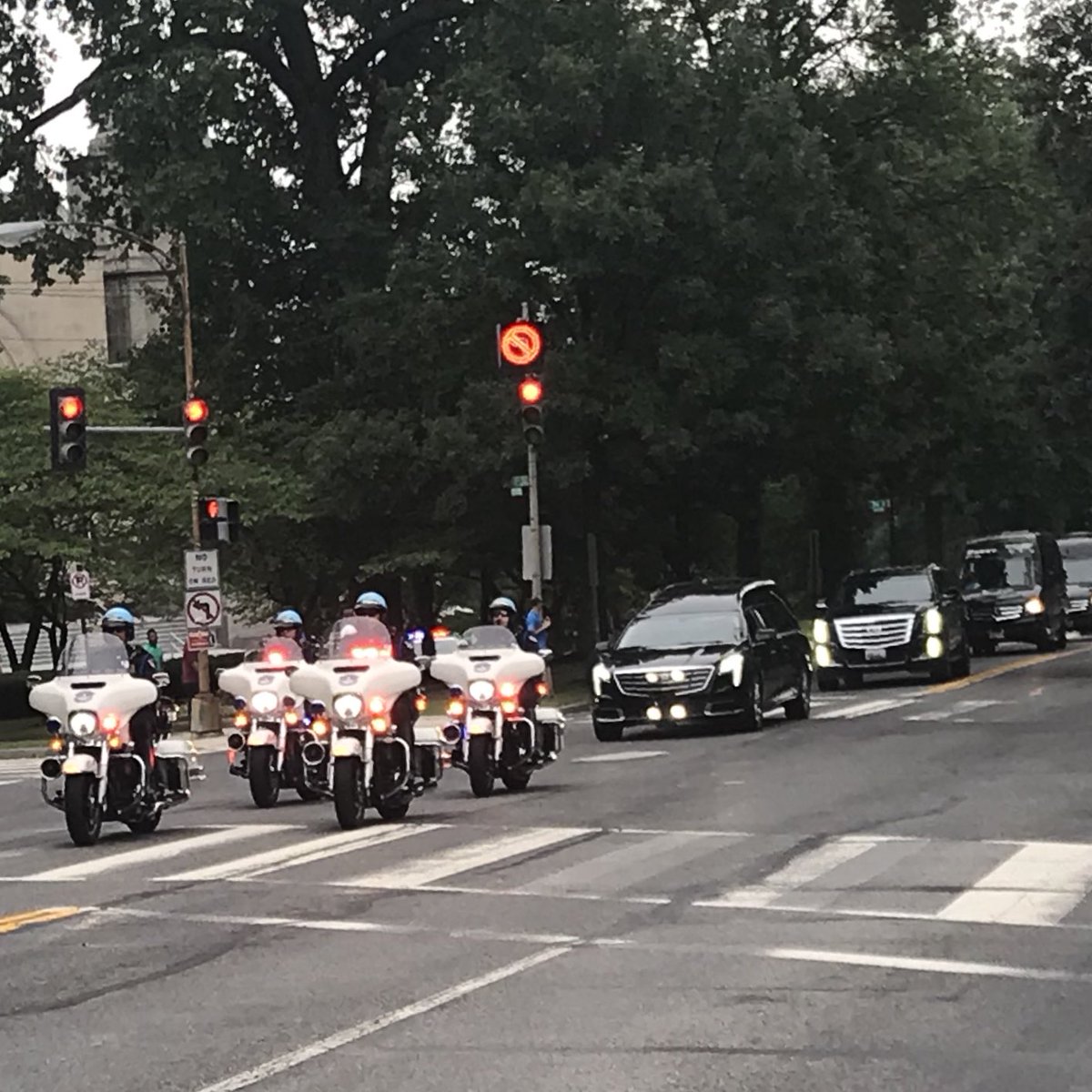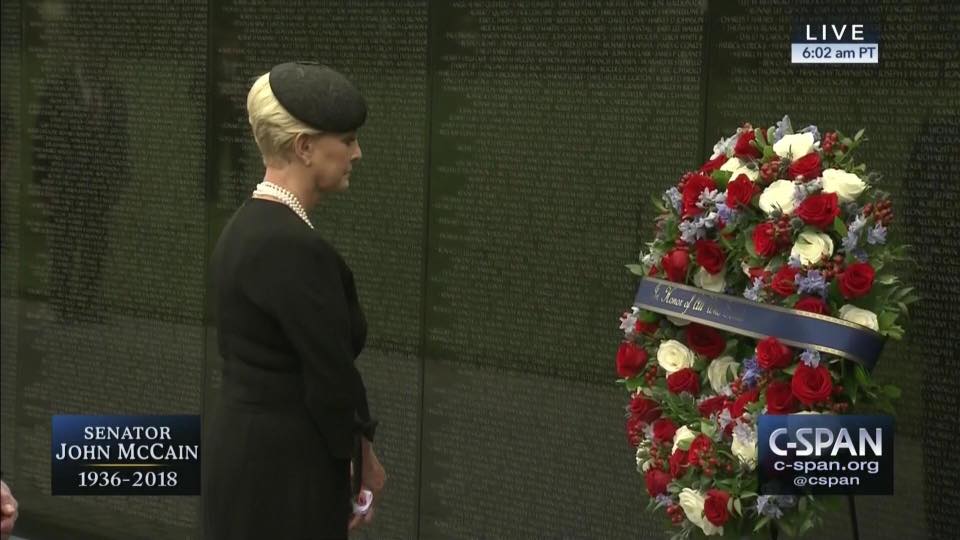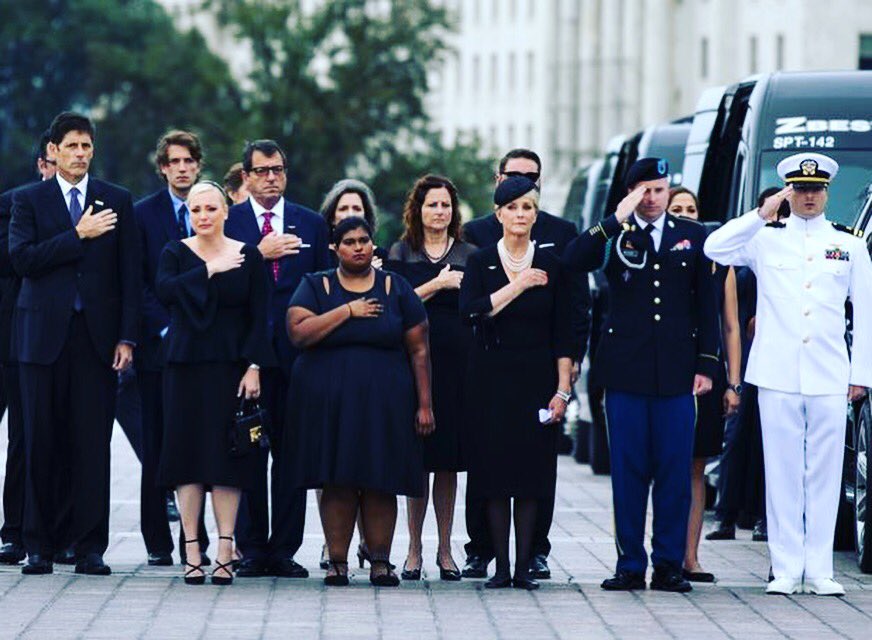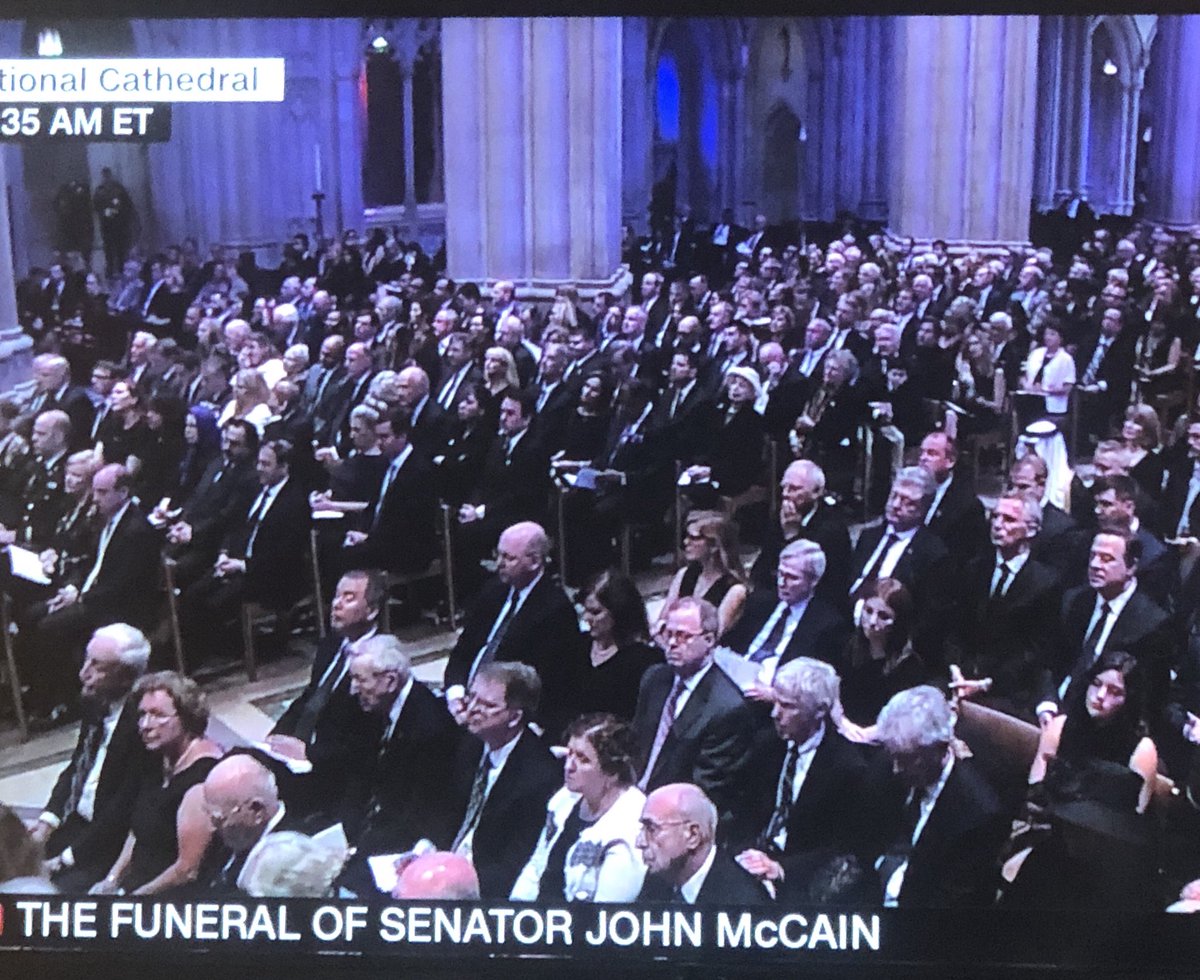 I could be wrong, but that looks like Tricia Nixon behind Dick Cheney.