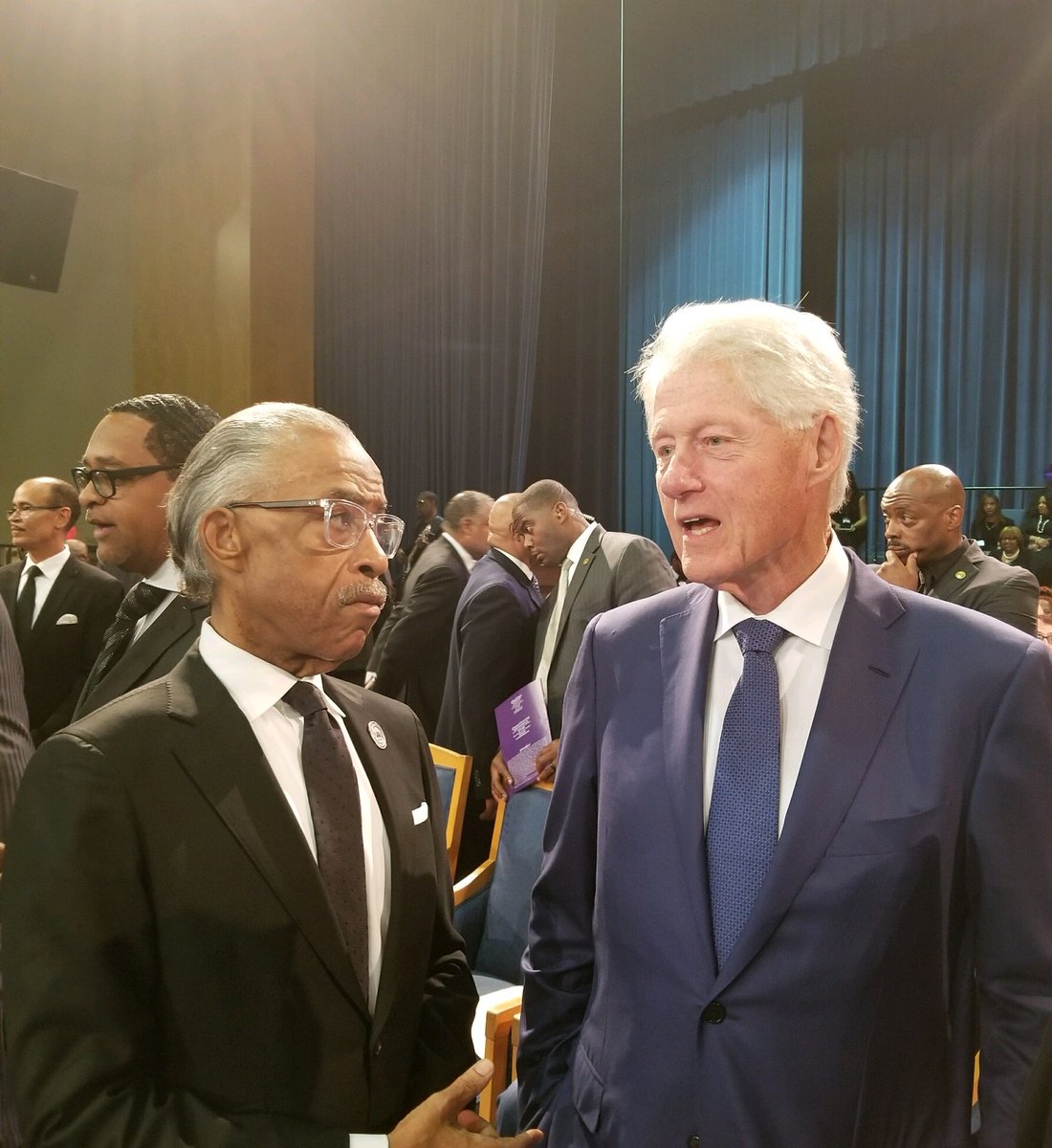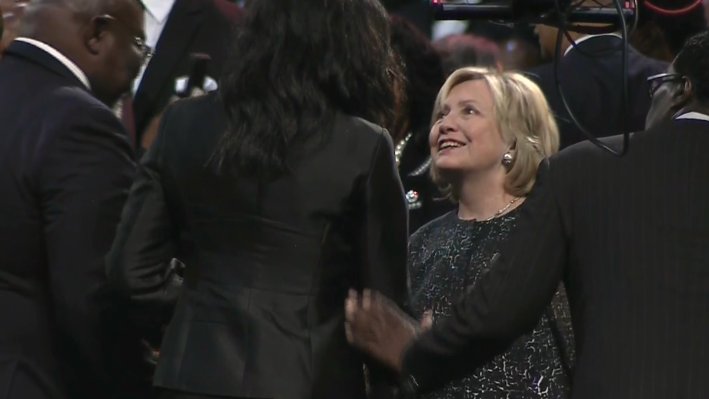 Former President Bill Clinton said he is an Aretha Franklin groupie and he let the world know it Friday in a rousing 12-minute speech at her homegoing service.

"She worked her can off to get where she was," Clinton said. "She took the gifts God gave her and she kept getting a little bigger every day."

He summed up her life:
Rev. Jesse Jackson, Sr. said there are long lines for dead icons and short lines to vote. He told us that if you leave here today and are not registered to vote, you are dishonoring Aretha.