Months, years really, of speculation were about to end as April began.  The first solid indication was Karen Finney's Facebook announcement that she had joined Hillary's team.  Until that day, all of Hillary's hires were reported by "unnamed sources."  Karen was the first to announce it directly with a Facebook share.  April 12 was "Declaration Day!"
Hillary announced via Twitter (she had been tweeting energetically for months), a revived HillaryClinton.com website, and a Youtube video that played on network and cable TV as the suspense finally lifted.  She also revived her Facebook account.

The Hillary team immediately hit the road for Iowa and it was game on!  (Awww … this little baby at a road stop!)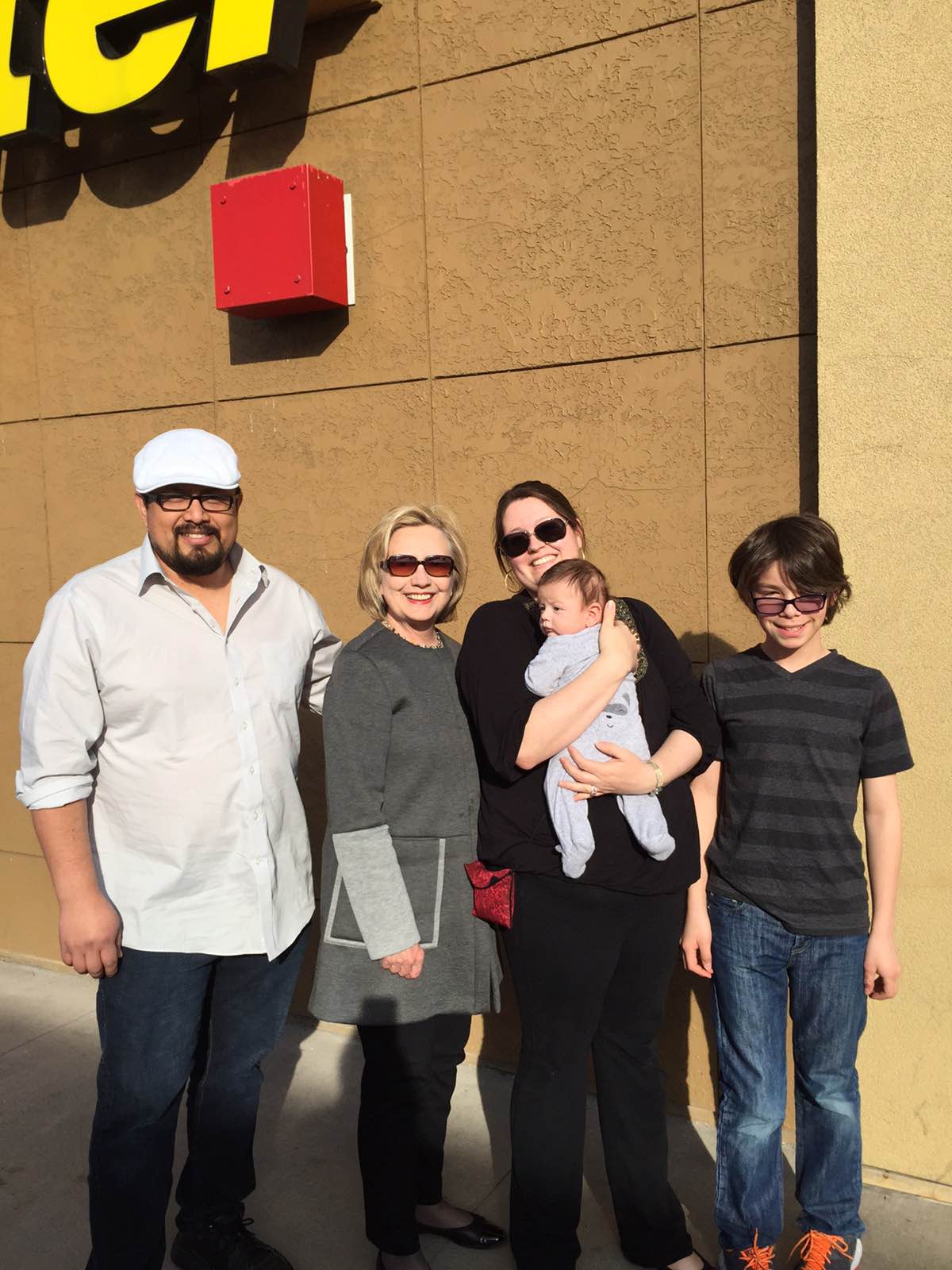 In Iowa, she took advantage of every opportunity to meet people. Iowans greeted her enthusiastically.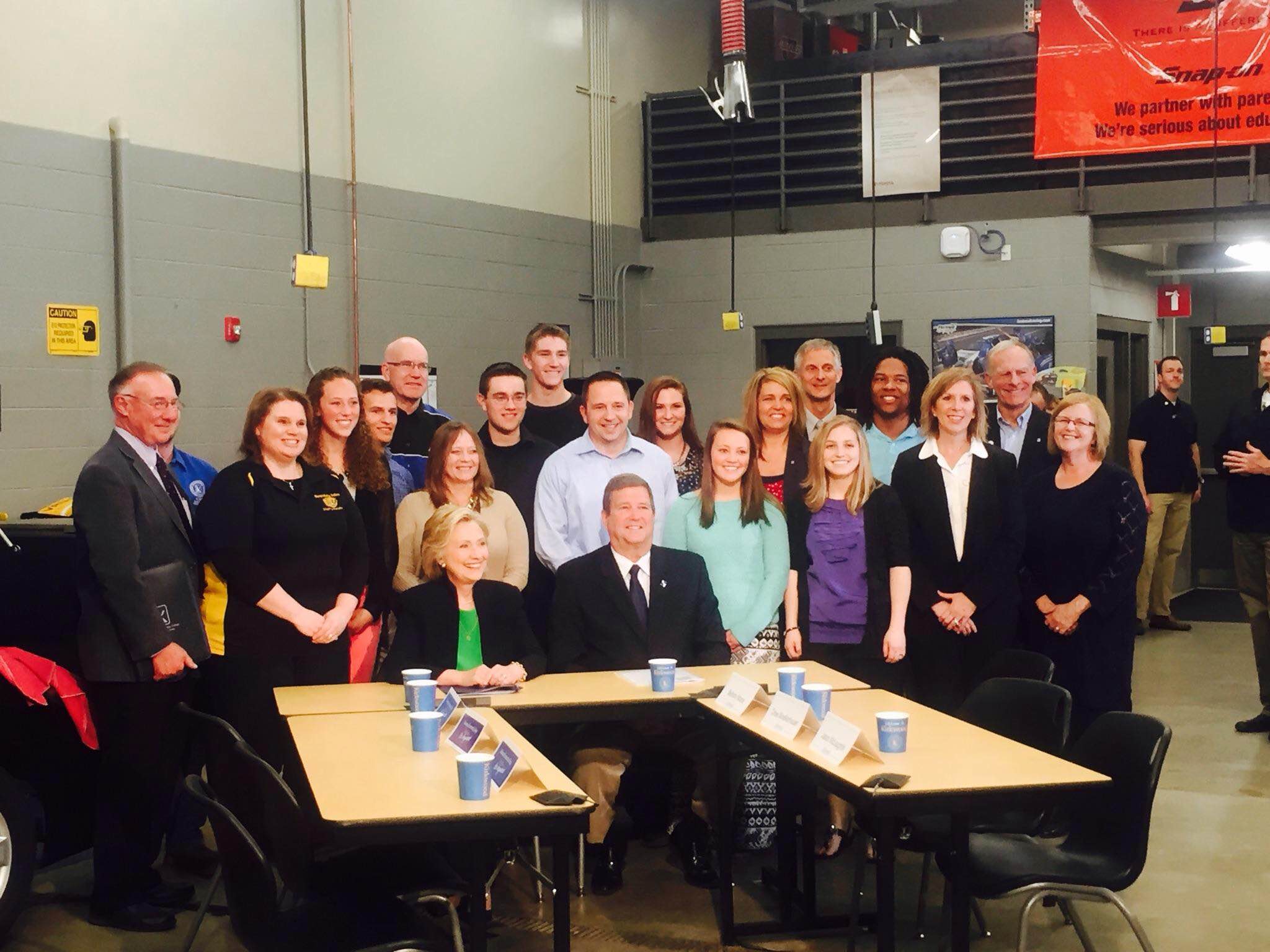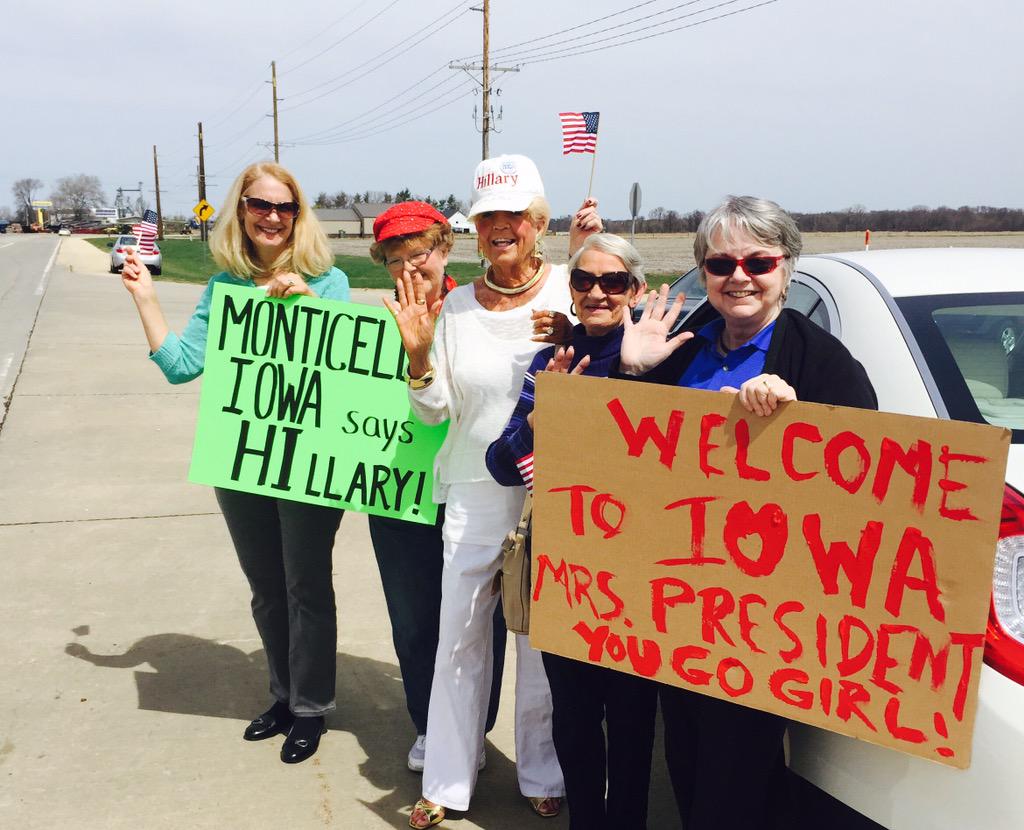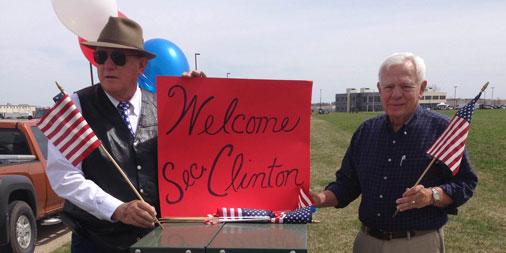 There were mixed reviews of her logo at the beginning. Since then, we have seen the genius of that H's adaptability.
Here is my very intelligent cat for Hillary.
On April 15, Hillary announced her resignation from the Clinton Foundation.  Time Magazine once again named her among the 100 most influential people.
And the attacks from the Republicans began.  Carly Fiorina was the first to launch a shot over the bow. We retaliated here.
Hillary's second week on the trail took her to New Hampshire.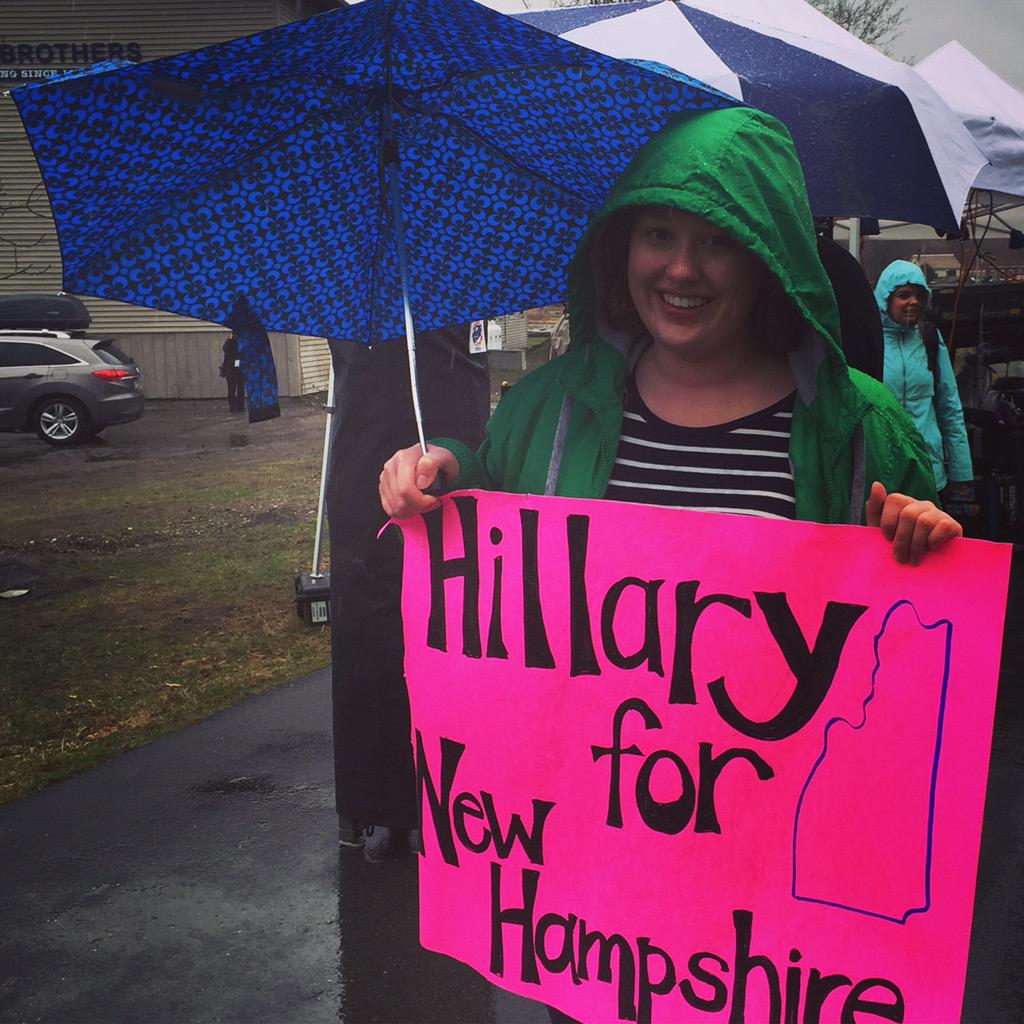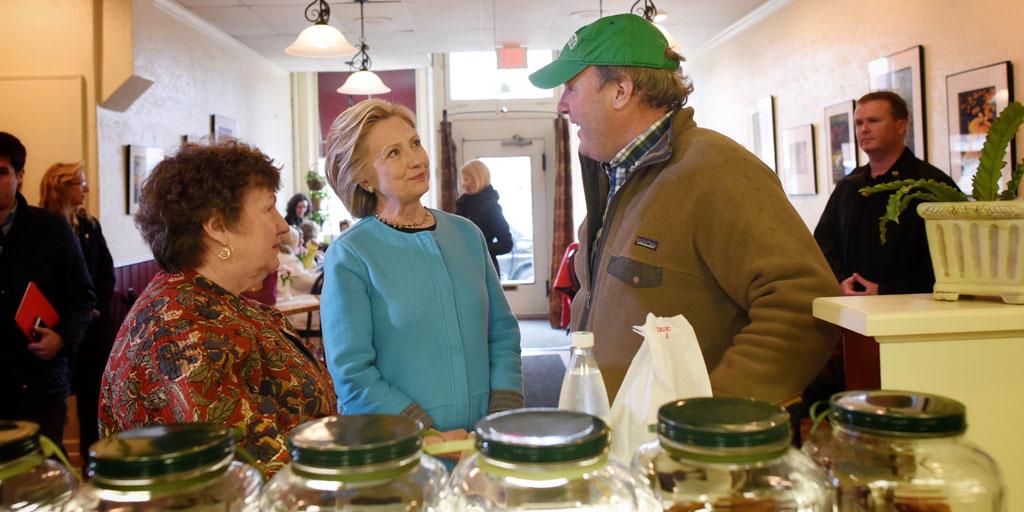 A wall of campaign buttons in the "early state."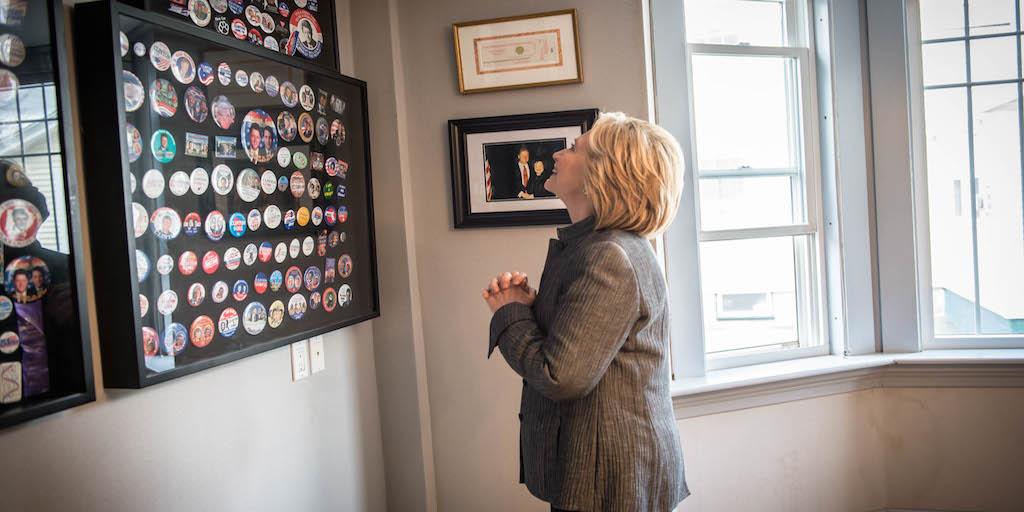 At Georgetown University she presented the Hillary Rodham Clinton Award for Advancing Women in Peace to former United Nations Envoy for Afghanistan Staffan de Mistura.
She participated in the Women in the World Summit and the Diane Von Furstenberg Awards.
Bernard-Henri Levy published a wonderful tribute to her.  I am his longtime fan, and he is hers!  (One reason I like him so much.)  Martha Stewart said she is for "the lady that is running."  She made it clear that she was not referring to Fiorina.
Hillary's platform was coming together with equal pay, fair pay, college-affordability, women's rights, and LGBT rights among the issues she addressed early and often.  She addressed reform of the criminal justice system in a major speech at the David N. Dinkins Leadership and Public Policy Forum  at Columbia University in late April.
On the last day of April, she sent a tweet to welcome to Bernie Sanders to the race.
I agree with Bernie. Focus must be on helping America's middle class. GOP would hold them back. I welcome him to the race. –H
Here are the archives for April 2015 >>>>