The State Department was releasing emails, Republicans on the Select Committee were in full attack mode, and the first campaign stop, after an interview with Andrea Mitchell, was San Juan, Puerto Rico.  The topic was health care.
On the 20th  anniversary of her Beijing speech, Hillary launched her Women for Hillary initiative in Portsmouth NH and received Jeanne Shaheen's endorsement.
Newton, IA September 6.
Labor Day in Cedar Rapids and Hampton
At Brookings, Hillary spoke about the Iran agreement.  Uncorrected transcript >>>>>
Rallying with Women For Hillary  in Columbus Ohio
Bricklayers endorsed her.
At the University of Wisconsin-Milwaukee
The Clintons reunited with the  old friends and neighbors at the Foundry United Methodist Church.
Rallying with the Women for Hillary grassroots at the University of Northern Iowa in Cedar Falls and Hillary received another important endorsement.
Jimmy Fallon and his special guest
At the Union Diner in Laconia NH
On The Situation Room with Wolf Blitzer
At the University of New Hampshire, Durham with Maggie Hassan
At the New Hampshire Democratic Convention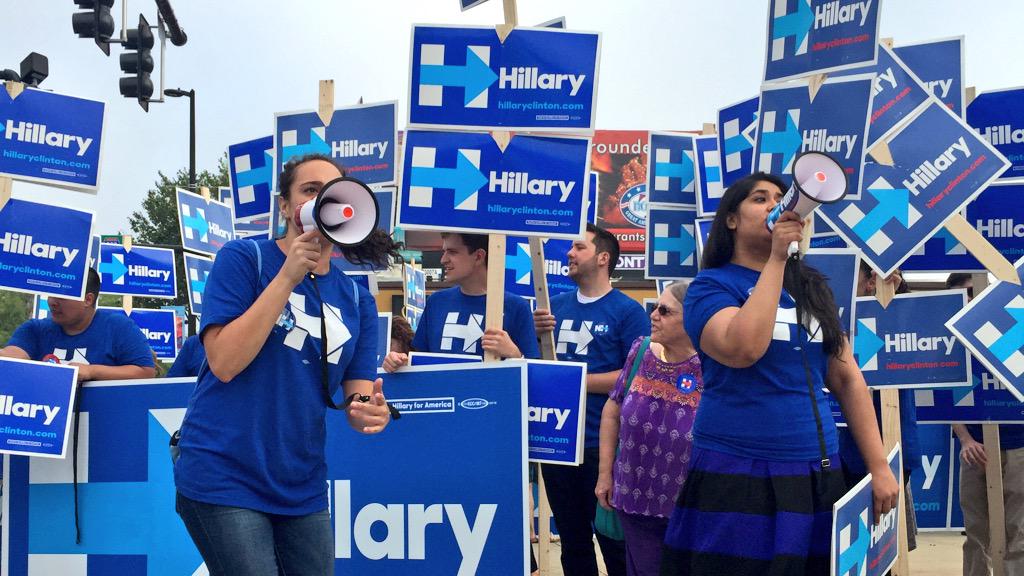 On Face the Nation
In Baton Rouge speaking about health care
Hillary returned to Little Rock Arkansas
Hillary was the inaugural guest on Meet the Press Daily.
The true intent of the Select Committee on Benghazi slipped out.
As if we didn't know!
How could anyone possibly say Hillary Clinton lacks stamina ?
Here are the archives for September 2015 >>>>