At Florida international University today, Hillary explained why it is time to reestablish diplomatic ties with Cuba and lift the embargo.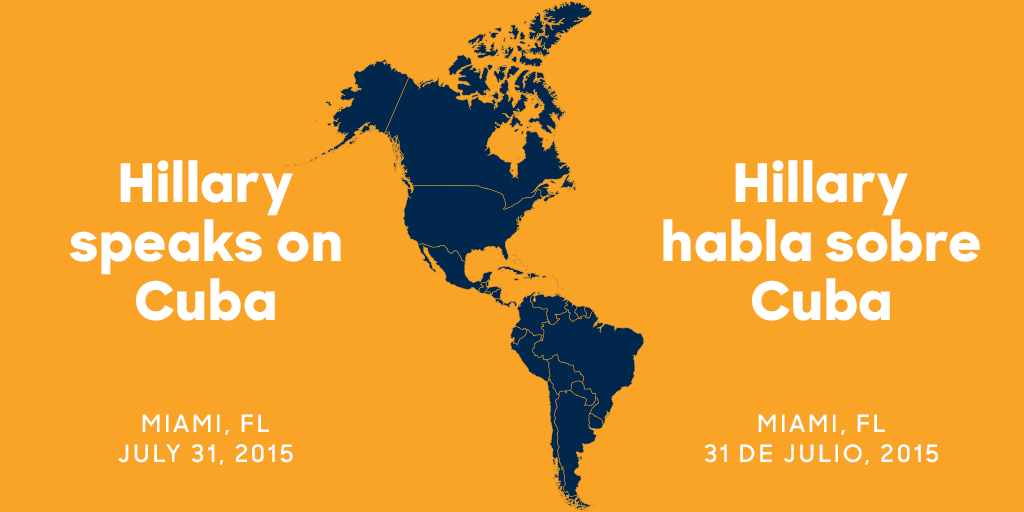 "We must decide between engagement and embargo—between embracing fresh thinking and returning to Cold War deadlock."—Hillary

"I understand the skepticism…But you've been promised progress for 50 years. We can't wait any longer for a failed policy to bear fruit."

"The Cuba embargo needs to go, once and for all."—Hillary in Miami

Republican candidates have it backwards on the Cuba embargo.

###